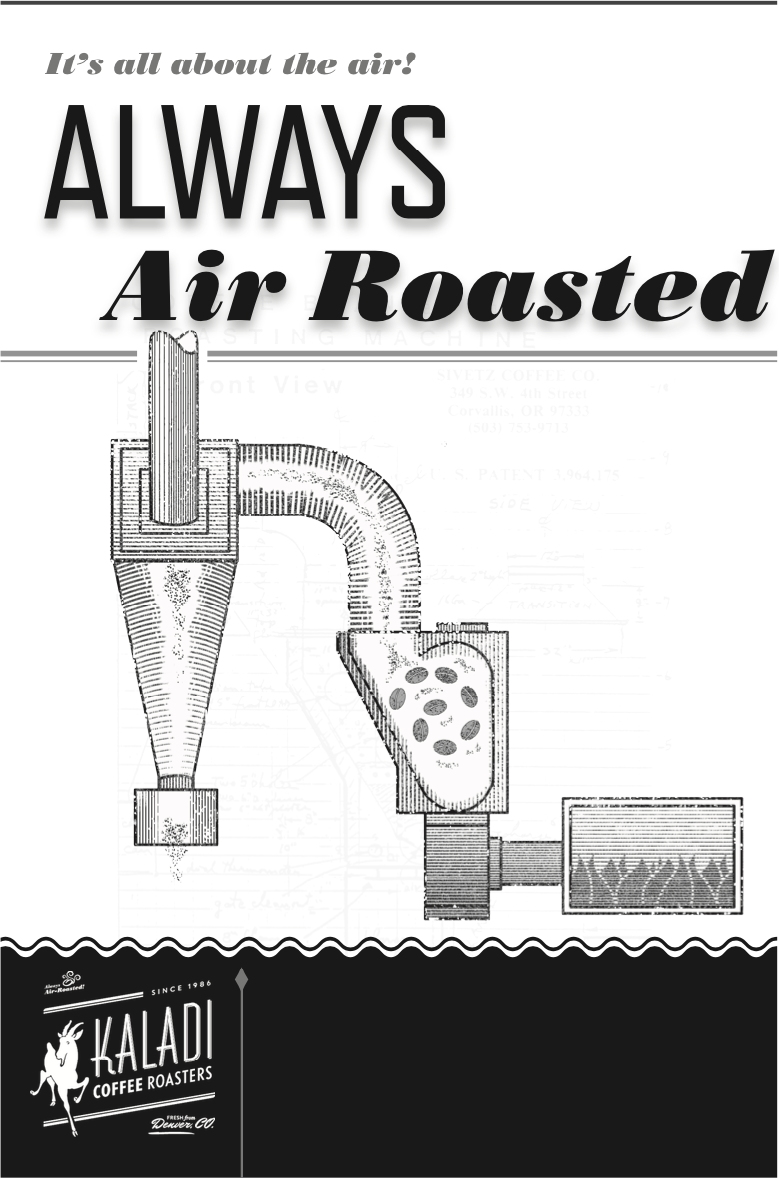 Coffee Roasting at Kaladi is a radical departure from traditional drum roasting.
Traditional roasters use technology that dates back to the early 1800s and cooks the coffee beans in an enclosed cylinder heated from below. Coffee beans are rotated in mass at high temperatures that scorch and tar the coffee, often producing a burned, bitter taste.
Kaladi, on the other hand, employs a Single Pass Fluidized Bed Fresh Air Roaster manufactured by Sivetz Coffee Roasters of Corvallis, Oregon. Invented in the early 70s by Michael Sivetz, the renowned chemical engineer and coffee industry maverick, the Sivetz Roaster is unique in that it uses hot air instead of a hot surface to roast the coffee beans.
While many drum roasters introduce hot air into their roast chamber, the Sivetz system's sole use of hot air greatly increases the rate of heat transference to the beans, creating a cleaner, more aromatic roast free of bitter tasting tars.
Another benefit of air roasting is that the efficiency of heat transfer equals shorter, more optimal roast times. This eliminates baking and enhances the aroma.