Description
Our espresso blend – decaffeinated.
Formulated over 20 years of espresso bar experience, our Decaf Trieste Caffe espresso blend is like no other espresso, a medium bodied coffee with a sweet liqueur flavor.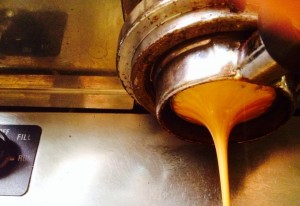 Our Decaf Trieste Caffe is a rich blend of two coffees, roasted at three different temperatures. Our decaf is a perfectly blended mix of 100% Arabica, Fairtrade Certified, Swiss Water Processed coffees.
It's a robust, complexly dense aromatic espresso that happens to be decaf. While it makes for one amazing espresso, it also works well when brewed through an Aeropress or a Chemex pour over. Many of our customers use our Decaf Trieste as their go to for dessert and after dinner coffee.